Introducing our newest innovation in interior wall panels - the White Primer Fluted Wall Panel. This revolutionary product combines the timeless appeal of white color with the distinctive texture of fluting, offering a truly unique and sophisticated design solution for any space.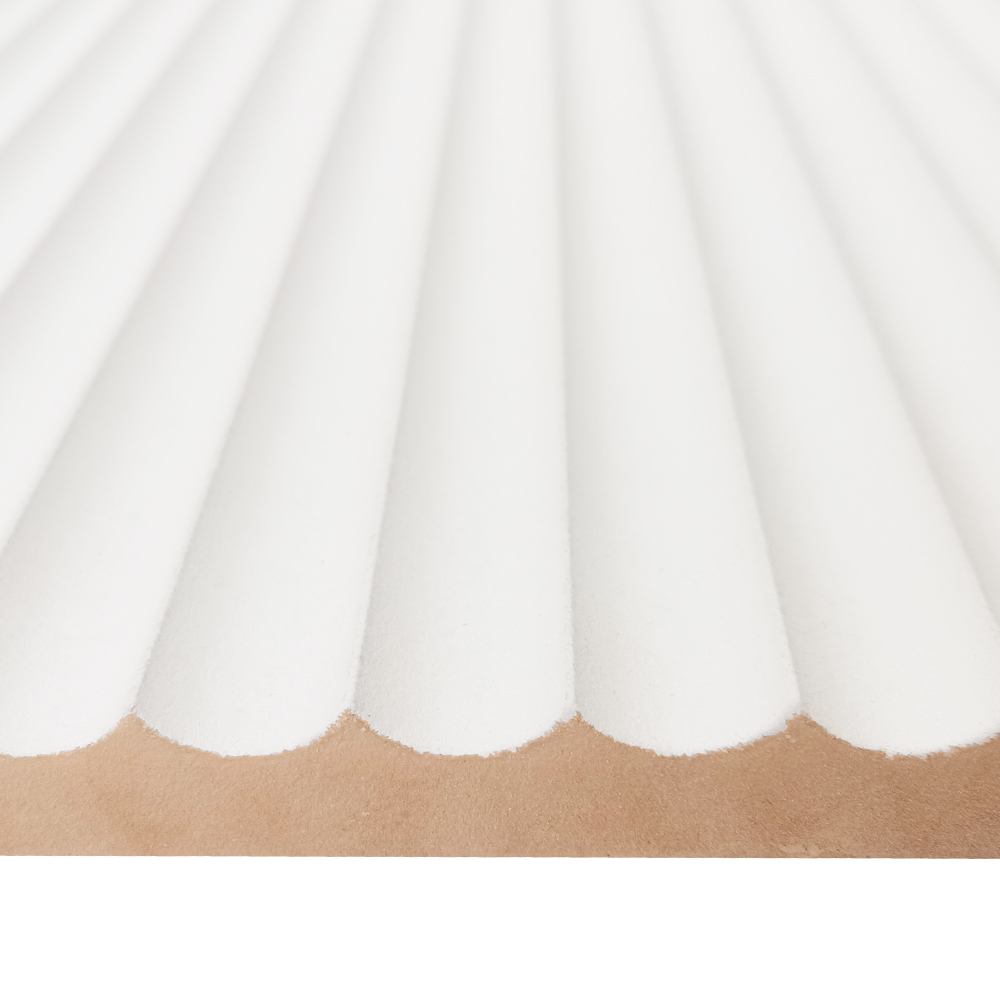 The White Primer Fluted Wall Panel is made from high-quality materials that ensure durability and longevity. Crafted with precision, the fluted design of the panel creates a stunning visual impact by capturing and reflecting light, adding depth and dimension to any room. The white primer finish enhances the overall aesthetic, offering a clean and sleek look that complements any interior style, from contemporary to classic.
Not only does the White Primer Fluted Wall Panel serve as a visual statement piece, but it also offers functional benefits. The flutes in the design act as channels for sound absorption, making it an excellent choice for spaces that require noise reduction, such as offices, conference rooms, or even residential areas. Additionally, the panels are easy to clean and maintain, ensuring a low-maintenance solution for busy environments.
Installing the White Primer Fluted Wall Panel is a breeze. The panels come in standard sizes, allowing for quick and seamless installation on any wall surface. The lightweight construction and durable materials make it easy to handle and position, saving both time and effort. Whether you are a DIY enthusiast or a professional contractor, our wall panels provide the flexibility and convenience you need.
Moreover, the White Primer Fluted Wall Panel is an eco-friendly choice. Made from sustainable materials, the panels are both environmentally conscious and safe for indoor use. The manufacturing process minimizes waste and reduces carbon footprint, making this product a responsible choice for those who prioritize sustainability in their design choices.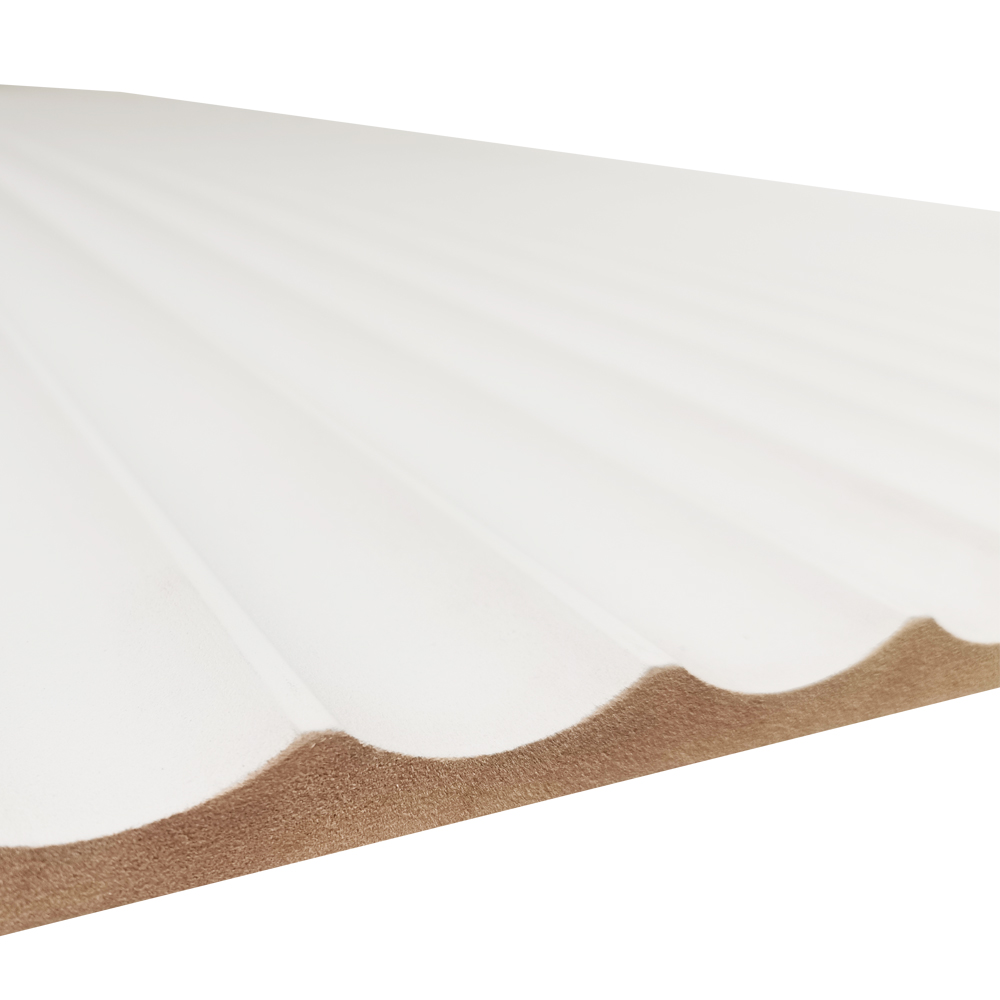 In conclusion, the White Primer Fluted Wall Panel is a game-changer in the world of interior design. Its combination of white color and mesmerizing fluted texture creates a visually stunning focal point for any space. The functional benefits, easy installation process, and eco-friendly attributes make it a top choice for architects, designers, and homeowners alike. Elevate your interior design with the White Primer Fluted Wall Panel and experience the beauty of innovation.
---
Post time: Sep-11-2023